HOME / Previous iCAT / ABOUT iCAT 2008
About iCAT 2008
International Conference on Additive Technologies iCAT 2008
The conference continued a tradition of meetings organized by RAPIMAN network since 2004. Started as an international initiative of members from the Universities of Maribor, Cluj-Napoca and Loughborough in 2004 Rapid Prototyping and Innovative Manufacturing Network - RAPIMAN had proven its importance, serving as a local, Slovenian commercial and educational platform for rapid prototyping, tooling and manufacturing.

Through several cooperation initiatives that evolved into successfully completed applications, as well as by joining members of industry and academia in several workshops, it had served as an effective dissemination means for new technologies and knowledge transfer.

In order to continue the educational and dissemination mission of RAPIMAN in the international arena, the first DAAAM International Specialized Conference on Additive Technologies had been organized in 2007 in Celje, during the FormaTool Fair. To this purpose forces joined with the Danube Adria Association for Automation and Manufacturing - DAAAM, an association that in 19 years of its existence had gathered more than 3500 scientists and experts from fields of automation, production technologies and robotics into a community that plays an important scientific and knowledge dissemination role.

2nd International Conference on Additive Manufacturing had been organized with the same cooperation with very important partners joining the team.

Conference was mainly dedicated to Layered Manufacturing that had proven their useability in many different fields of human creativity, therefore, the conference showed a very interdisciplinary character.

During the conference engineers, doctors, designers and economists gathered in the same place sharing different ideas.

The Conference was financialy supported by the Slovenian Research Agency.

Invited lectures 2008
Terry Wohlers


State of the Industry


Wohlers Associates, USA

Ian R. Campbell


Designing a new range of products to capitalise on RM


Loughborough University, GB

Ian Gibson


Medical Products for Rapid Prototyping


National University of Singapore

Jukka Tuomi


Incremental Sheet Forming


Helsinki Univ. of Tech., BIT Research Centre

And many more...
The conference was financialy and organisationaly suported by: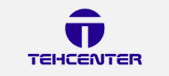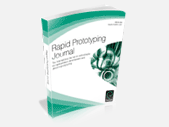 Rapid Prototyping Journal